ITALIANO

ENGLISH

ESPAÑOL

FRANÇAIS
.
LE BIDONVILLE

Là dove il cemento divora ogni singolo centimetro di verde, là dove i grattacieli sono il simbolo dell'opulenza cittadina, là dove i più importanti centri finanziari hanno le loro sedi, là, nelle grandi metropoli, accanto a questi concentrati di tecnologia e ricchezza sorgono imponenti e fatiscenti le "bidonville". In queste città nelle città, abbandonate a se stesse, il concetto d'igiene è totalmente sconosciuto, le abitazioni sono precarie, costruite quasi sempre con vecchie lamiere, mattoni o legno, su terreni statali o privati. Molte di queste abitazioni sono composte di una sola stanza priva di finestre, nella quale si ammassano numerose persone con conseguenze immaginabili. Le baracche sono prive di elettricità e di acqua corrente e dunque le donne sono costrette a raccogliere l'acqua piovana e a lavare i panni in quella stagnante. Nei vicoli, attraversati da rivoli i liquami, i ratti e i cumuli d'immondizia fanno da scenario ai giochi dei bambini. La disoccupazione domina tra gli abitanti delle "bidonville", mentre gli uomini cercano lavoro, in ogni modo stagionale, nelle fabbriche, le donne vendono il loro corpo esposto ai passanti come una qualsiasi mercanzia nelle vetrine di quei negozi che i coreani chiamano "sulcib".
.

.
THE BIDONVILLES

There where the cement devours every single centimeter of green, there where the skyscrapers are the symbol of the city opulence, there where the most important financial centers have their centers, there, in the great metropolises, close to these assembled of technology and wealth they rise imposing and crumbling the" bidonville." In these cities in the cities, abandoned to him same, the concept of hygiene is totally unknown, the residences are precarious, you almost always build with old plates, bricks or wood, on terrestrial government or private. A lot of these residences are composed of an alone deprived room of windows, in which you crowd numerous people with imaginable consequences. The huts are deprived of electricity and of running water and therefore the women are forced to pick up the water of the rains and to wash the cloths in that stagnant. In the alleys, crossed by rivulets the sewages, the rapes and the heaps of garbage they serve as scenery to the games of children. The unemployment dominates among the inhabitants of the" bidonville", while the men look for job, in every seasonal way, in the factories, the women sell their body exposed to the passer-bys as an any merchandise in the showcases of that shops that the Koreans call" sulcib."
.

.
LAS CHABOLAS

Allá dónde el cemento devora cada individual centímetro de verde, allá dónde los rascacielos son el símbolo de la opulencia ciudadana, allá dónde los más importantes centros financieros tienen sus sedes, allá, en las grandes metrópolis, junto a estos concentrados de tecnología y riqueza surgen imponentes y ruinosos las" chabolas." En estas ciudades en las ciudades, abandonadas a él mismos, el concepto de higiene es totalmente desconocido, las viviendas son precarias, construidas casi siempre con viejas chapas, ladrillos o madera, sobre terrenales estatales o privados.
Muchas de estas viviendas son compuestas de una sola habitación falto de ventanas, en el que numerosas personas se amontonan con consecuencias imaginables. Las barracas están faltos de electricidad y de agua corriente y pues las mujeres son obligadas a recoger el agua pluvial y a lavar los paños en aquel estancado. En los callejones, atravesados por riachuelos los alpechines, los raptos y los cúmulos de basura hacen de escenario a los juegos de los niños. El paro domina entre los habitantes de las" chabolas", mientras los hombres buscan trabajo, en cada modo estacional, en las fábricas, las mujeres venden su cuerpo expuesto a los transeúntes como un cualquiera mercancía en los escaparates de aquéllos tiendas que los coreanos llaman" sulcib."
.

.
LES BIDONVILLE

Là où le ciment dévore chaque centimètre unique de vert, là où les gratte-ciel sont le symboles de l'opulence citadin, là où les plus importants centres financiers ont leurs sièges, là, dans les grandes métropoles, à côté de ces concentrés de technologie et richesse ils se lèvent imposants et délabrés les" bidonvilles." En ces villes dans les villes, délaissées à si mêmes, l'idée d'hygiène est inconnue totalement, les habitations sont précaires, vous construisez presque toujours avec des vieilles tôles, briques ou bois sur terrains nationaux ou privés. Beaucoup de

ces habitations sont composées d'une pièce dépourvue seule de fenêtres en qui s'amassent avec des conséquences concevables. Les baraques sont dépourvues d'électricité et d'eau courante et les femmes sont contraintes à recueillir l'eau de pluie et à laver les tissus en le stagnant donc. Dans les ruelles, traversé par ruisseaux les purins, les rats et les tas d'ordures ils font au décor aux jeux des enfants. Le chômage domine entre les habitants des" bidonvilles", pendant que les hommes cherchent travail, de chaque manière saisonnière, dans les usines, les femmes vendent leur corps exposé aux passants comme une marchandise quelconque dans les vitrines de celui-là magasins qui appellent" sulcib."
.

.

.

.

.

.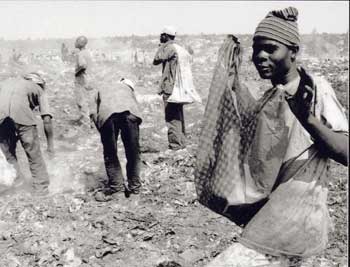 800 milioni di persone senza cibo

Un mondo condannato alla fame ed alla sofferenza. Sono 800 milioni le persone, da un emisfero all'altro, che soffrono di fame. E non basta, perché la malnutrizione riguarda un numero ben superiore di persone: oltre 2 miliardi.

A world convict to the hunger and the suffering. They are 800 million the people, from a hemisphere to the other, that suffer from hunger. And it is not enough, because the malnutrition concerns a well superior number of people: over 2 million.

Un mundo condenado al hambre y al sufrimiento. Son 800 millones las personas, de un hemisferio al otro, que sufren de hambre. Y no basta, porque la malnutrición concierne un número bien superior de personas: más de 2 mil millones.

Un monde condamné à la faim et à la souffrance. Ils sont 800 millions les gens, d'un hémisphère à l'autre, qu'ils souffrent de faim. Et l'en suffit pas, parce que la malnutrition concerne un numéro bien supérieur de gens: au-delà 2 milliards.
.

.

.

.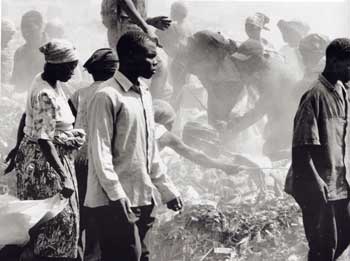 Nel corno d'Africa, cuore della disperazione, l'80% della popolazione soffre di gravi malattie legate alla malnutrizione. I bambini sono soggetti alla caduta di capelli, fino alla calvizie, alla perdita delle unghie e talvolta anche del primo strato di pelle. Il mondo è pieno di affamati perché le risorse sono mal distribuite. Per questo non è sufficiente aumentare la produzione alimentare, ma combattere la lotta su più piani: da una parte sviluppare l'agricoltura nelle zone più povere, proteggendo le economie rurali, e dall'altra correggere certi effetti dell'economia globalizzata: caduta dei prezzi dei prodotti agricoli, diffusione incontrollata delle colture industriali volute dai gruppi economici più forti, liberazione dei contadini e dei paesi poveri dal giogo dell'indebitamento.

In the horn of Africa, heart of the desperation, the 80% from the population suffers of serious illnesses tied to the malnutrition. His/her children are subject to the fall of hair, up to the baldness, to the loss of the fingernails and sometimes also of the first layer of skin. The world is full of hungry because the resources are ache distributed. For this it is not enough to increase the food production, but to fight the struggle on more plans: on one side to develop the agriculture in the poorest zones, protecting the rural economies, and to correct certain effects of the economy global: fall of the prices of the agricultural products, uncontrolled diffusion of the industrial crops wanted by the stronger economic groups, liberation of the farmers and the poor countries from the yoke of the indebtedness.

En el cuerno de África, corazón de la desesperación, las 80% de la población padece de graves enfermedades atadas a la malnutrición. Los niños están sometidos a la caída de pelos, hasta la calvicie, a la pérdida de las uñas y a veces también de la primera capa de piel. El mundo está lleno de hambrientos porque los recursos son dolor distribuido. Por este no es suficiente aumentar la producción alimenticia, pero combatir la lucha sobre más llanos: de una parte desarrollar la agricultura en las zonas más pobres, protegiendo las economías rurales, y de lo otra corregir ciertos efectos de la economía globalizzada: baja de los precios de los productos agrícolas, difusión incontrolada de los cultivos industriales querida por los grupos económicos más fuertes, liberación de los campesinos y los países pobres del yugo de la deuda.

Dans la corne de l'Afrique, coeur du désespoir, 80% de la population souffre de maladies graves liées à la malnutrition. Les enfants sont sujets à la chute de cheveux, jusqu'à la la calvitie, à la perte des ongles et parfois aussi de la couche premier de peau. Le monde est plein d'affamés parce que les ressources sont mal distribué. Pour ce il n'est pas suffisant d'augmenter la production alimentaire, mais combattre la lutte sur plus plats: d'une partie développer l'agriculture dans les zones les plus pauvres, en protégeant les économies rurales, et de l'autre corriger certains effets de l'économie globalisée: chute des prix des produits agricoles, diffusion incontrôlée des cultures industrielles voulue par les groupes économiques plus forts, libération des paysans et des pays pauvres du joug de l'endettement.
.

.

.

.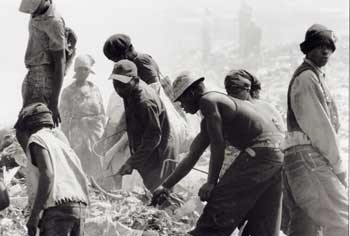 Circa 24.000 persone muoiono ogni giorno per fame o cause ad essa correlate. I dati sono migliorati rispetto alle 35.000 persone di dieci anni fa o le 41.000 di venti anni fa. Tre quarti dei decessi interessano bambini al di sotto dei cinque anni d'età.

Around 24.000 people they die every day for hunger or causes to it you correlate. The data are improved in comparison to the 35.000 people of ten years ago or the 41.000 of twenty years ago. Three quarters of the deaths interest children below the five years of age.

Unos 24.000 personas mueren cada día por hambre o causas a ella correlacionáis. Los datos son mejorados con respecto de las 35.000 personas de hace diez años o las 41.000 de hace veinte años. Tres cuarto de las muertes niños interesan debajo de los cinco años de edad.

24.000 gens meurent chaque jour environ pour faim ou causes à elle vous corrélez. Les données sont améliorées respect aux 35.000 gens d'il y a dix ans ou les 41.000 d'il y a vingt ans. Trois quarts des décès intéressent enfants par-dessous les cinq ans d'âge.
.

.

.

.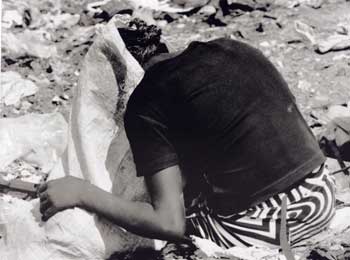 Oggi, il 10% dei bambini che vivono in paesi in via di sviluppo muoiono prima di aver compiuto cinque anni. Anche in questo caso, il dato è migliorato rispetto al 28% di cinquanta anni fa.
Today, the 10% of children that live in developing countries die before having turned five years old. Also in this case, the datum is improved in comparison to 28% of fifty years ago.
Hoy, el 10% de los niños que viven en países en desarrollo mueren antes de haber cumplido cinco años. También en este caso, el dato es mejorado con respecto del 28% de hace cincuenta años.
Aujourd'hui, 10% des enfants qui vivent en pays en voie de développement meurent avant d'avoir accompli cinq ans. Aussi dans ce cas, la donnée est améliorée respect au 28% d'il y a cinquante ans.
.

.

.

.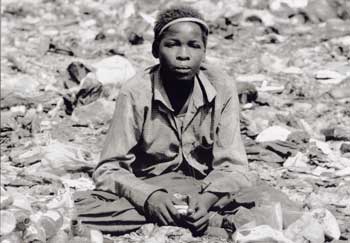 Carestia e guerre causano solo il 10% dei decessi per fame, benché queste siano le cause di cui si sente più spesso parlare. La maggior parte dei decessi per fame sono causati da malnutrizione cronica. I nuclei familiari semplicemente non riescono ad ottenere cibo sufficiente. Questo a sua volta è dovuto all'estrema povertà.
Famine and wars cause only the 10% of the deaths for hunger, although these are the causes of which it feels more often him speak. The most greater part of the deaths for hunger they are caused by chronic malnutrition. Simply the family nucleuses don't succeed in getting enough food. In turn this is due to the extreme poverty.
Carestía y guerras sólo causan el 10% de las muertes por hambre, aunque éstas sean las causas de que más a menudo se siente hablar. La mayor parte de las muertes por hambre son causados por malnutrición crónica. Sencillamente los núcleos familiares no logran conseguir comida suficiente. Este a su vez es debido a la extrema pobreza.
Famine et guerres causent du seul le 10% des décès pour faim, bien que celles-ci soient les causes dont il se sent plus souvent parler. La plus grande partie des décès pour faim ils sont causés par malnutrition chronique. Les noyaux familiers ne réussissent pas à obtenir nourriture suffisante simplement. Cela est dû à l'extrême pauvreté à son tour.
.

.

.

.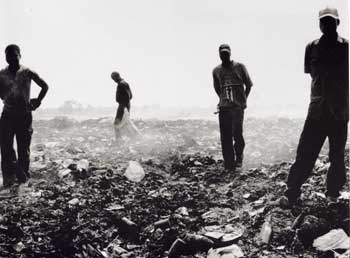 Oltre alla morte, la malnutrizione cronica causa indebolimento della vista, uno stato permanente di affaticamento che causa una bassa capacità di concentrarsi e lavorare, una crescita stentata ed un'estrema suscettibilità alle malattie. Le persone estremamente malnutrite non riescono a mantenere neanche le funzioni vitali basilari.

Besides the death, the malnutrition chronic cause weakening of the sight, a permanent state of fatigue that causes a low ability to focus himself and to work, a difficult growth and an extreme susceptibility to the illnesses. The people extremely malnutrites don't succeed in even not maintaining the fundamental vital functions.

Además de la muerte, la malnutrición crónica causa debilitamiento de la vista, un estado permanente de cansancio que causa una baja capacidad de agruparse y trabajar, un crecimiento difícil y una extrema susceptibilidad a las enfermedades. Las personas extremadamente malnutridas no logran tampoco mantener las funciones vitales básicas.

Au-delà à la mort, la malnutrition causes chronique de l'affaiblissement de la vue, un état permanent de surmenage qu'il causes un basses capacités de si concentrer et travailler, un croissances forcée et un extrêmes susceptibilité aux maladies. Les gens extrêmement malnutrite en réussissent pas à maintenir les fonctions vitales fondamentales pas plus.
.

.

.

.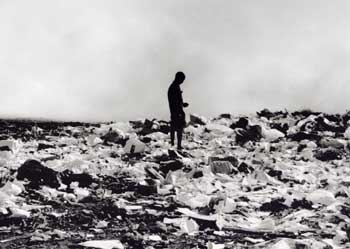 Si calcola che circa 800 milioni di persone nel mondo soffrano per fame e malnutrizione, circa 100 volte il numero di esseri umani che effettivamente ne muoiono ogni anno.
You calculates that around 800 million people in the world suffers for hunger and malnutrition, around 100 times the number of human beings that indeed they die every year of it.
Se calcula que acerca de 800 millones de personas en el mundo sufran por hambre y malnutrición, unos 100 veces el número de seres humanos que efectivamente mueren cada año.
On calcule que 800 millions de gens dans le monde souffrent pour faim et malnutrition environ, environ 100 fois le numéro d'êtres humains qui effectivement ils meurent tous les ans son.
.

.

.

.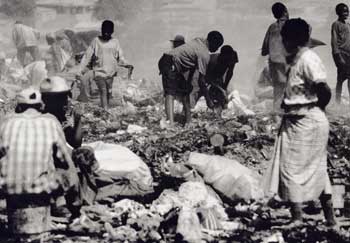 Spesso, le popolazioni più povere necessitano di minime risorse per riuscire a coltivare sufficienti prodotti commestibili e diventare autosufficienti. Queste risorse possono essere: semi di buona qualità, attrezzi agricoli appropriati e l'accesso all'acqua. Minimi miglioramenti delle tecniche agricole e dei sistemi di conservazione dei cibi apportano ulteriore aiuto.
The poorest populations often, need least resources to succeed in cultivating enough products grocerieses and to become self-sufficient. These resources can be: seeds of good quality, appropriate agricultural utensils and the access to the water. Least improvements of the agricultural techniques and the systems of maintenance of the foods bring further help.
A menudo, las poblaciones más pobres necesitan mínimos recursos para lograr cultivar suficientes productos comestibles y ponerse autosuficientes. Estos recursos pueden ser: semillas de buena calidad, utensilios agrícolas apropiados y el acceso al agua. Mínimas mejorías de las técnicas agrícolas y los sistemas de conservación de las comidas aportan ulterior ayuda.
Les populations les plus pauvres ont besoin souvent, de moindres ressources pour réussir à cultiver produits comestibles suffisants et devenir autosuffisants. Ces ressources peuvent être: semi de bonne qualité, outils agricoles appropriés et l'accès à l'eau. Moindres améliorations des techniques agricoles et des systèmes de conservation des nourritures apportent autre aide.
.

.

.

.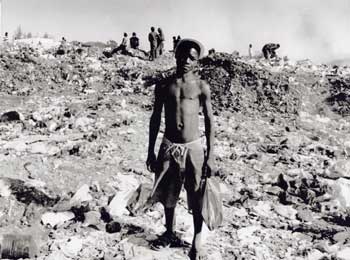 Numerosi esperti in questo campo, sono convinti che il modo migliore per alleviare la fame nel mondo sia l'istruzione. Le persone istruite riescono più facilmente ad uscire dal ciclo di povertà che causa la fame.
Numerous experts in this field, are convinced that the best way to assuage the hunger in the world is the education. The educated people succeed more easily in going out of the cycle of poverty that causes the hunger.
Numerosos expertos en este campo, están convencidos que el modo mejor para aliviar el hambre en el mundo sea la instrucción. Las personas instruidas logran más fácilmente salir del ciclo de pobreza que causa el hambre.
Nombreux experts dans ce champ sont convaincus que la manière meilleure pour soulager la faim dans le monde soit l'instruction. Les gens instruits réussissent à sortir du cycle de pauvreté plus aisément qu'il cause la faim.
.

.

.

.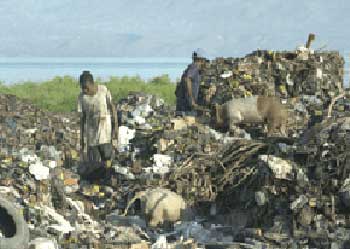 La causa primaria della fame del mondo non sta in una produzione alimentare insufficiente, ma nell'impossibilità per i più poveri di acquistare gli alimenti prodotti. I prezzi dei generi alimentari sono troppo alti per i redditi medi della popolazione del Terzo mondo. Nei paesi avanzati la spesa alimentare rappresenta il 20-25% del reddito familiare, mentre il resto viene speso per vestiario, mezzi di trasporto, alloggio, divertimenti ecc. Nei paesi più poveri invece la spesa alimentare costituisce fino all'80% del reddito familiare. Da noi la povertà raramente comporta fame e denutrizione, nel Terzo mondo invece povertà significa subito fame.
The primary cause of the hunger of the world is not in an insufficient food production, but in the impossibility for the more poor men to purchase the produced food stuff. The prices of the groceries are too much tall for the average incomes of the population of the Third world. In the advanced countries the food expense represents the 20-25% of the family income, while the rest is spent for clothing, means of transport, lodging, funs etc. In the poorest countries the food expense constitutes up to him instead 80% of the family income. From us the poverty rarely involves hunger and malnutrition, in the Third world instead poverty means immediately hunger.
La causa primaria del hambre del mundo no está en un producción alimenticia insuficiente, peral en el imposibilidad por los más pobres de adquirir los alimentos producidos. Los precios de los yernos alimenticios son demasiado altos para las rentas medianas del población del Tercer mundo. En los países avanzados el gasto alimenticio representa el 20-25% del renta familiar, mientras el quedo es gastado por ropa, medios de transporte, alojamiento, diversiones etcétera En los países más pobres en cambio el gasto alimenticio constituye hasta las 80% del renta familiar. De nosotros raramente la pobreza comporta hambre y desnutrición, en el Tercer mundo en cambio pobreza significa enseguida hambre.
La cause primaire de la faim du monde ne reste pas dans une production alimentaire insuffisante, mais en l'impuissance pour le plus pauvres d'acheter les aliments produits. Les prix des gendres alimentaires sont trop hauts pour les revenus moyens de la population du Troisième monde. Dans les pays avancés la dépense alimentaire représente 20-25% du revenu familier, pendant que le reste est dépensé pour habillement, demi de transport, logement, amusements etc. Dans les pays les plus pauvres la dépense alimentaire constitue par contre jusqu'à le 80% du revenu familier. De nous la pauvreté comporte faim et dénutrition rarement, dans le Troisième monde pauvreté signifie par contre tout de suite faim.